How do you create value with sustainability? We are proud to present our renewed Symbiosis in Development (SiD) integrated sustainability training, hosted by Freek van der Pluijm, a well-rounded facilitator for organizational change with over a decade of experience in the field of sustainability, strategy and complexity.
Join an intimate group of professionals in a  2+1-day training to deepen your knowledge and understanding of sustainability. Symbiosis in Development (SiD) is a framework that focuses on the question: what is sustainability really, and how can we implement it for short term gain and long term results? In the workshop you get hands-on with SiD, and learn how to apply its principles in real world cases. Participants receive an official SiD certificate upon completion.
Integrated Sustainability Training
The world is changing, but what about you? You're scanning the horizon looking for smart ways to progress and flourish. But what is the right direction, which solutions work and which are dead ends? How do you combine quick wins with necessary long term investments?
We believe that many answers lie in sustainability. Not the "sustainability" of power saving light bulbs or recycled toilet paper, but real integrated systemic innovation. What it is and why it leads to prolonged success is what you will discover in this training. We work on real-world cases, discuss, co-create and explore all aspects surrounding sustainability, including circularity, ethics, systems thinking, and resilience. For this we use the integrated sustainability framework SiD. In this workshop you will:
Boost your creativity and sustainability intelligence
Discover the relevance of bottom-up and top-down approaches
Learn about innovative sustainability solutions
Apply SiD to your real-world case
Engage in leading edge sustainability tools
Collaborate in multidisciplinary teams
Frustrated by the complexity of sustainable development? Join the Integrated Sustainability training! Please take my recommendation for the best systems thinking and systems change method I have learnt. Except's thinking prepares you for the next century.
Learn to tackle sustainability challenges on a system-level
In development for two decades, Symbiosis in Development has been successfully applied to over 500 projects in contexts as diverse as urban renewal, policy making, design, business strategy, healthcare, and industrial innovation. SiD is the first complete framework for integrated systemic development, from theory to practice. It enables different disciplines to work together and evaluate sustainability spectrum-wide. It uses systems thinking, systems mapping, design-thinking, and complexity thinking in a co-creation process.
By using a team-based approach it helps to structure and steer group processes from beginning to end,  and supports collective understanding. This, in turn, supports the team's ability to both follow a long term vision, and apply immediate, concrete day to day action. This is demonstrated in the workshops through various group exercises.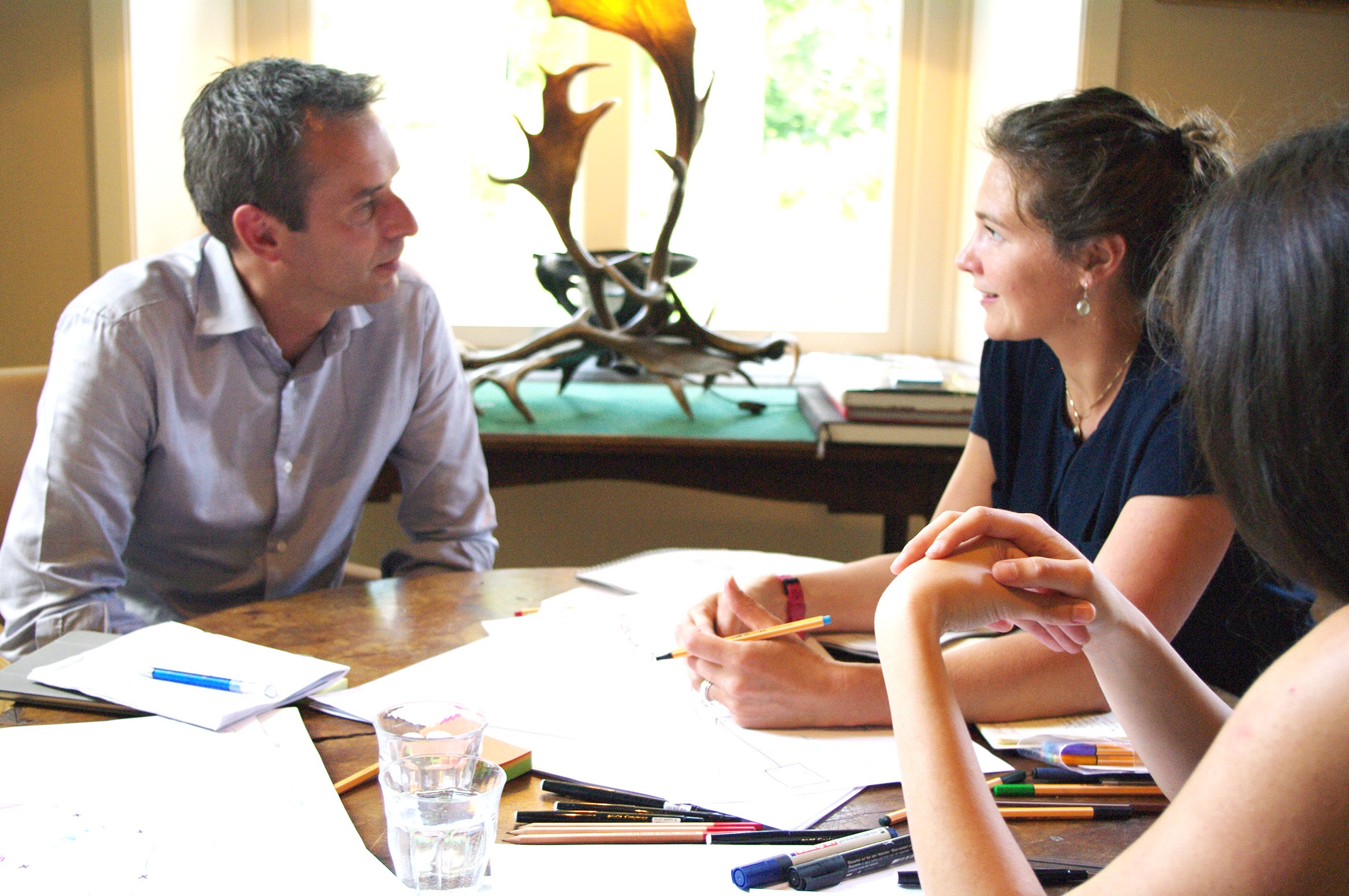 The training offers a basic introduction of SiD and practical group work using a case study. We mix presentations, games, and videos in an informal environment.  A team of max 12 people from different professional backgrounds join and form co-creation teams.  The teams are lead by trainer Freek van der Pluijm, facilitator for organizational change, who has over a decade of experience in the field of sustainability, strategy and complexity.
Participants receive an official SiD basic training certificate upon full completion of the course. This enters participants in the SiD certification database which is currently under development, and will be published at the SiD website www.thinksid.org.
Training dates & location
April 2019
Thursday 4 April, 09:30 - 17:30.
Friday 5 April, 09:30 - 17:30.
Friday 12 April, 09:30 - 17:30.
June 2019
Thursday 13 June, 09:30 - 17:30.
Friday 14 June, 09:30 - 17:30.
Friday 21 June, 09:30 - 17:30.
September 2019
Thursday 5 September, 09:30 - 17:30.
Friday 6 September, 09:30 - 17:30.
Friday 13 September, 09:30 - 17:30.
October 2019
Thursday 3 October, 09:30 - 17:30.
Friday 4 October, 09:30 - 17:30.
Friday 11 October, 09:30 - 17:30.
The workshop will take place at Utrecht Community for Pioneers (UCo), near to Utrecht Centraal.
Address: 2e Daalsedijk 6A, Utrecht
For the full 3 day basic training, lunch, refreshments, and training materials are included:
The maximum amount of participants is 12. Register at   this Eventbrite page. We'll send you the preparation material shortly.
If you're interested but can't make it this time, let us know so we can inform you next time.