The development of the Wadden Sea World Heritage Center shows glimmering progress. A contractor has been selected and the municipality of Het Hogeland decided design plans can proceed.
"We are pleased that this step has now been taken. Hogelandsters will soon be able to be proud of the centre."
In 2016, Except worked together with 27 partners to make sustainable and welcoming plans for a recreational and educational experience for this protected seashore and bustling harbor area.

Using our Symbiosis in Development systems thinking method, we helped develop a sweeping vision encompassing entrepreneurship, education, research, conservation, and sustainability while supporting a local economy and the breath-taking natural surroundings.

Following the release of our idea in 2018, it was financed with €29 million.
The stunning Wadden Sea and Lauwersmeer National Park surroundings create a memorable backdrop for the center. It aims to attract over 250,000 visitors a year to the region with exciting exhibits, engaging programs and a range of entertainment offerings. The center serves as a field station that leads active visitor exploration, stewardship education and interactions with research staff over sea life.

Through these experiences, visitors can gain more awareness of their environmental impacts and further their appreciation for nature's interconnectedness with the area.
Wadden Sea World Heritage Center will shelter the seals that were once rescued and released by the 50-year-old Pieterburen Zeehondencentrum. Visitors can learn about seals in recovery from sickness or injury and await returning to the wild.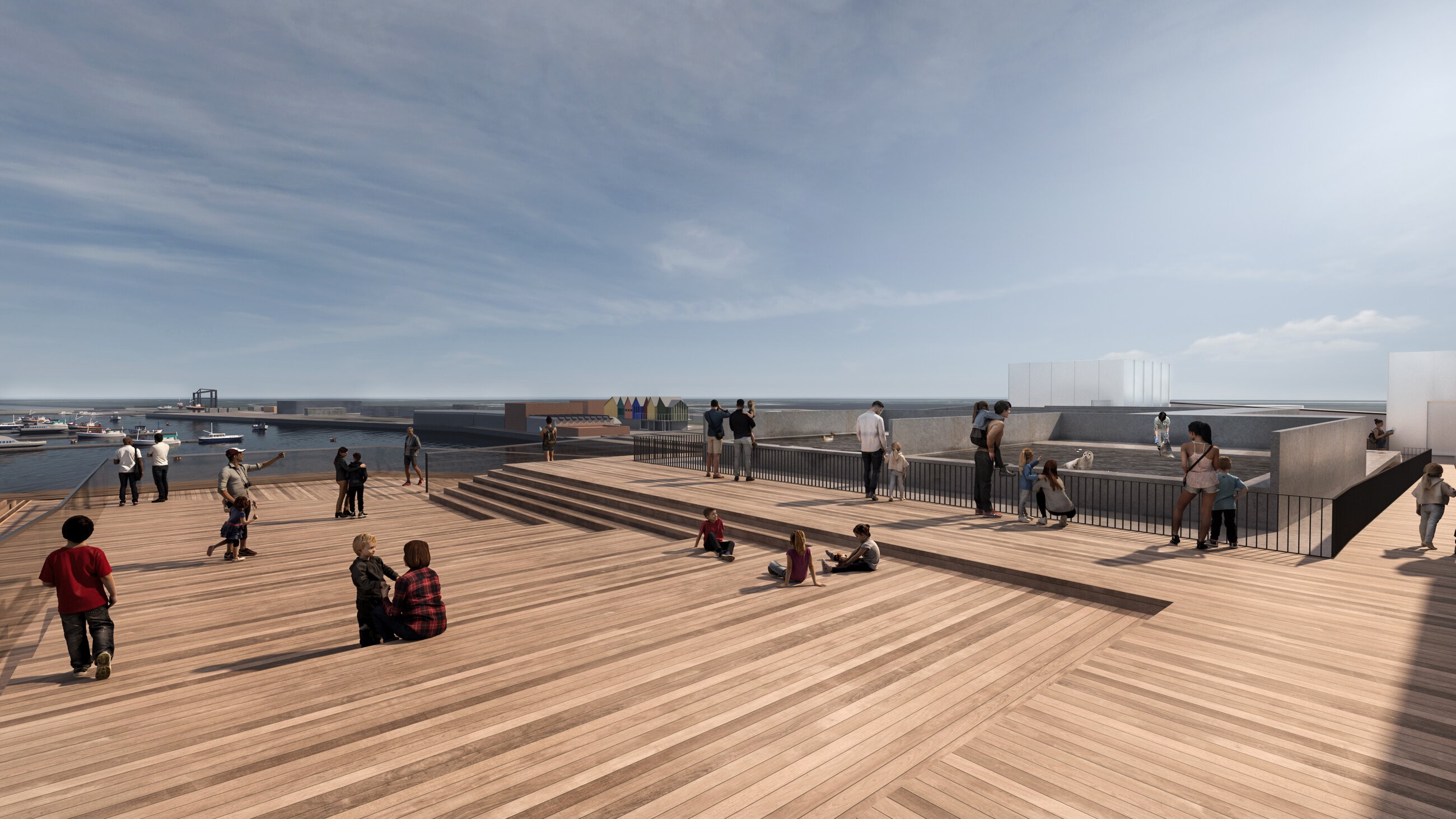 UNESCO world heritage protected Wadden Sea sites span Denmark, Germany and the Netherlands. This panoramic and fascinating experience in an energy-neutral wooden building over the protected wetlands of Lauwersoog will be a completion of Danish architect Dorte Mandrup's Wadden Sea trilogy.

The center is an initiative of Pieterburen Zeehondencentrum. In 2016, Pieterburen set up the Wadden Sea World Heritage Center Foundation in partnership with the (Staatsbosbeheer), the Municipality of het Hogeland (at the time: the Municipality of de Marne), the Province of Groningen and the Lauwersoog Harbor Exploitation Working Party (Exploitatie Haven Lauwersoog).

Read more about the concept.

Stay updated with the Except newsletter.