We want to share our secrets with you. In our care for creating the foundations of a sustainable society, we created the first open, online video course on systemic sustainability. And it's entirely free.
What is this course all about?
What does systemic sustainability really mean?   How can I use this to renew my understanding of the world around us? How is this related to aspects such as circularity, resilience, and network theory? How can I  use this in my everyday life and work? These are central topics covered  in the course.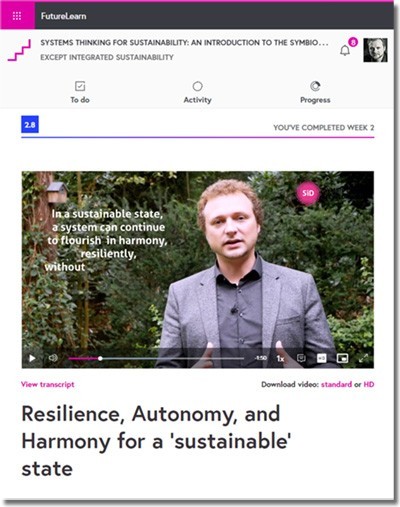 Videos, exercises, resources, and discussion
During the 4 weeks of the study, you learn about the key concepts that come in use while talking about sustainability. The course takes a form of short articles and videos, downloadable resources as well as quizzes. On the platform you will be learning together with hundreds of others, and engage in discussion with each other.
A course to increase your sustainability literacy
By the end of the course, you will be able to apply the basic principles of systems thinking and network theory to sustainability. You can see how systemic behaviors in society relate to sustainability transitions, evaluate the way we define success for sustainable projects, and perform quick impact scans across different dimensions of sustainability. All of this enables you to increase the scope of impact you can make in your own field.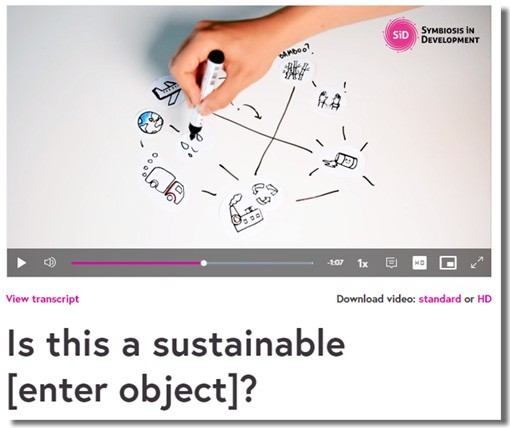 Is this for me?
The course is focused on purpose-driven professionals across fields and industries,  including policymakers, designers, planners, researchers, engineers, business strategists, managers, and communications specialists. The course doesn't require prior experience with sustainability but if you have, you will be able to build on it.
You can enroll in the free course here: https://www.futurelearn.com/courses/systems-thinking-for-sustainability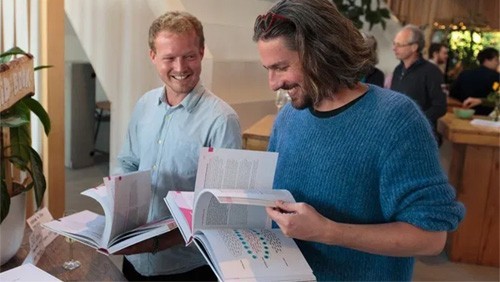 What is Symbiosis in Development?
Symbiosis in Development (SiD) is a complete framework for systemic sustainability. It has been in development and tested in the field since 2001, and last year, after 10 years of work, the first complete book on SiD has been published. This open course covers the  first chapters of the book. Read more about the book on www.thinksid.org.
What's next?
The professional course grants the students a certification in systemic sustainability. It is focused on the practical implementation of SiD and systemic sustainability, including systems mapping, solution methods, roadmapping, and team management.