Tom Bosschaert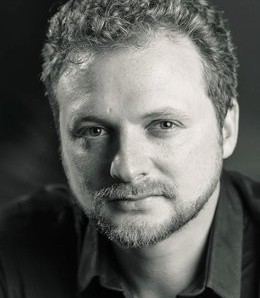 Areas of expertise
Integrated Sustainable Development & Project Management
Systems Analysis & Strategy
Architecture
Urban Design, City & Community Planning
Enjoys
Lush forests
Complex challenges
XKCD
Contact
Tom is the founder and director of Except, and the visionary force behind its development. He is also the chairman of the Environment Committee of the World Institute for Change Management and Innovation (WICMI) in Switzerland.
Tom founded Except at the age of 19 in 1999 with a mission to find systemic solutions for our societal challenges by combining science, business, design, and communication. In the past decades, he has developed several hundred projects globally, for groundbreaking sustainable cities, buildings, business, policy, and industry. Tom's vision shows that we can flourish globally when we simultaneously integrate environmental, societal, economical, and technical aspects in our society. He is a frequent keynote speaker, and author of the Symbiosis in Development (SiD) framework and books.
Listen to interviews with Tom above, on how he decided to start working on sustainability at 19 years of age, on understanding sustainability, and the power and inspiration of systems thinking.
History
Tom has been recognized in the past few decades as a leader in sustainable thinking, the circular economy, and systemic innovation. In 2014 he was elected number 38 of the most influential sustainability professionals in the Netherlands by national newspaper Trouw, and ranked 21st on the Dutch Sustainable Real Estate awards. At his initiative, the UCo center for sustainable entrepreneurship was opened in Utrecht in 2017. This center has brought over 150 sustainability pioneers together in the first energy-neutral, circular, and future-proof listed heritage building in Europe.
Tom developed the Symbiosis in Development (SiD) framework that lies at the core of Except's operations. In 2019, after 10 years of work, he published the first book about this methodology. SiD combines systems thinking, complexity analysis, iterative design thinking, and co-creation in multi-disciplinary teams. With SiD, Tom leads transdisciplinary teams to develop pioneering solutions that push the boundaries of what's possible. These include solutions for the circular economy, natural capital, smart urban redevelopment, bio-based economy, and resilience research and development.
Tom is a frequent keynote speaker on systemic sustainability, design, and innovation for international conferences and as a guest lecturer in universities around the world. He has worked in Australia, Canada, China, the Netherlands, Singapore, Vietnam, Portugal, the Philippines, Belgium, Italy, and the United States. He also regularly publishes articles, some of which are published here.
After completing his Master in Industrial Design Engineering in Delft, Tom studied Architecture in Australia at the University of Western Australia and obtained his Master's degree in Architecture & Urban Planning at Yale University.
Project highlights
As director and designer, he's driven Except's bio-based architectural and urban designs, such as the Merredin Algae plant, Shanghai vertical agriculture tower systems, Salesforce Park in San Francisco, ReGen Villages in Oosterwold, Almere, and the urban redevelopment of large and small cities around the world. This includes their energy systems, ecosystem services, resource metabolisms, business models and the health and happiness of their people. In 2016 he launched the concept of Catalytic buildings, and started the development of the first entirely self sufficient city model of Orchid City in 2019. He spearheads developments ranging from software for supply chain optimization to sustainable agriculture systems such as Polydome.