Dear friends, colleagues, and partners, We hope you are enjoying the summer as much as we do. The past few months are marked by inspiring events we held and exciting new projects we've started. Our team has been expanded with new faces, and some familiar faces have exciting news to share. Sit back, relax and enjoy the read!
Rotterdam Metabolists founded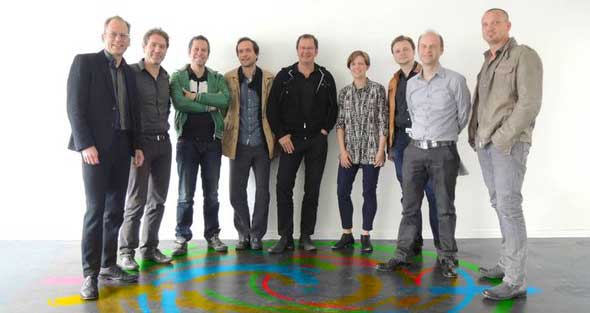 This summer, together with six cutting-edge Rotterdam based urban design agencies, we founded the Rotterdam Metabolists (RM). We're teaming up to share our systemic approaches for circular flows, organic urbanism, and resilient sustainable development, and together spread the word to inspire organizations globally.
The RM presented themselves in several round tables to the city and opened up a debate, in collaboration with AIR and the Academie van Bouwkunst Rotterdam. At the International Architecture Biennale Rotterdam the RM premiered a trailer for a film they plan on making later this year.
MWH Global wastewater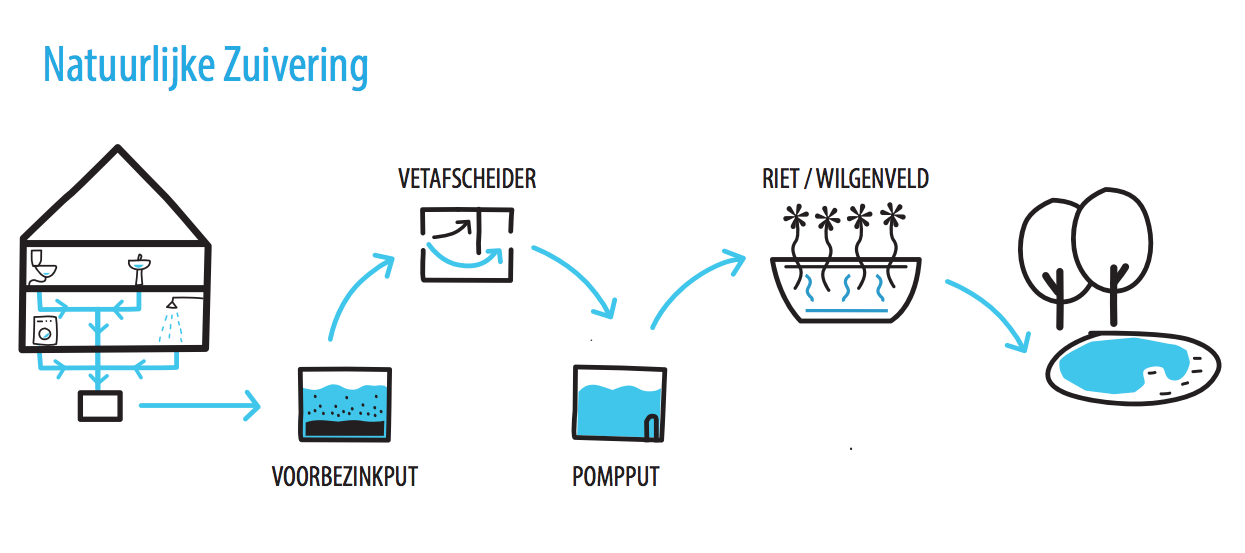 For MWH Global we converted complex diagrams showing the basics of pressure sewage, natural and mini filtering into simple sketches. By combining technical exptertise, systems-thinking and visualization into simplified diagrams, we supported them in communicating with laymen and future users.
Grid Night Pass the Torch | May 28th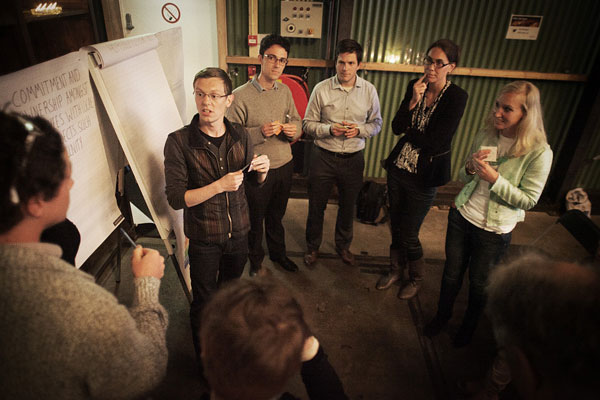 Four times a year we organize a Grid Night. Invited front-runners come together for inspiration from the business world, creative industry and government. We get people to think, debate and share knowledge, provide progressive insights, and leave plenty of room for personal interaction and fun.
Our latest Grid Night was themed 'Pass the Torch': three business leaders from Ahold, Rebel Group and Capgemini pitched their challenges, and the brainstorm sessions led to surprising outcomes. It was an inspiring night, fueled by great people, diner, music and drinks. View the photos and listen to the soundbites.
Our next Grid Night is coming up in fall. Want to be on the invitation list? Let Nash know.
Brighton SiD session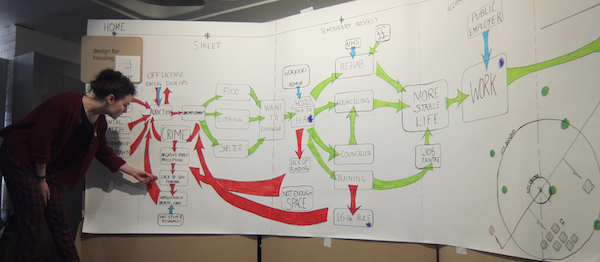 32 participants, 5 challenges, 3 days, 1 converted car park. Together with Brighton University we organized three intense days of social systemic design in the design futures workshop.
Five multi disciplinary teams crunched away at tough social design innovations using SiD analysis. The five challenges they focused on were: housing, digital education, ageing society, wellbeing and social inclusion. Collaboration between participants, the university and us lead to starting a new program in the UK: the Hotroom. This is what the participants had to say.
Symoto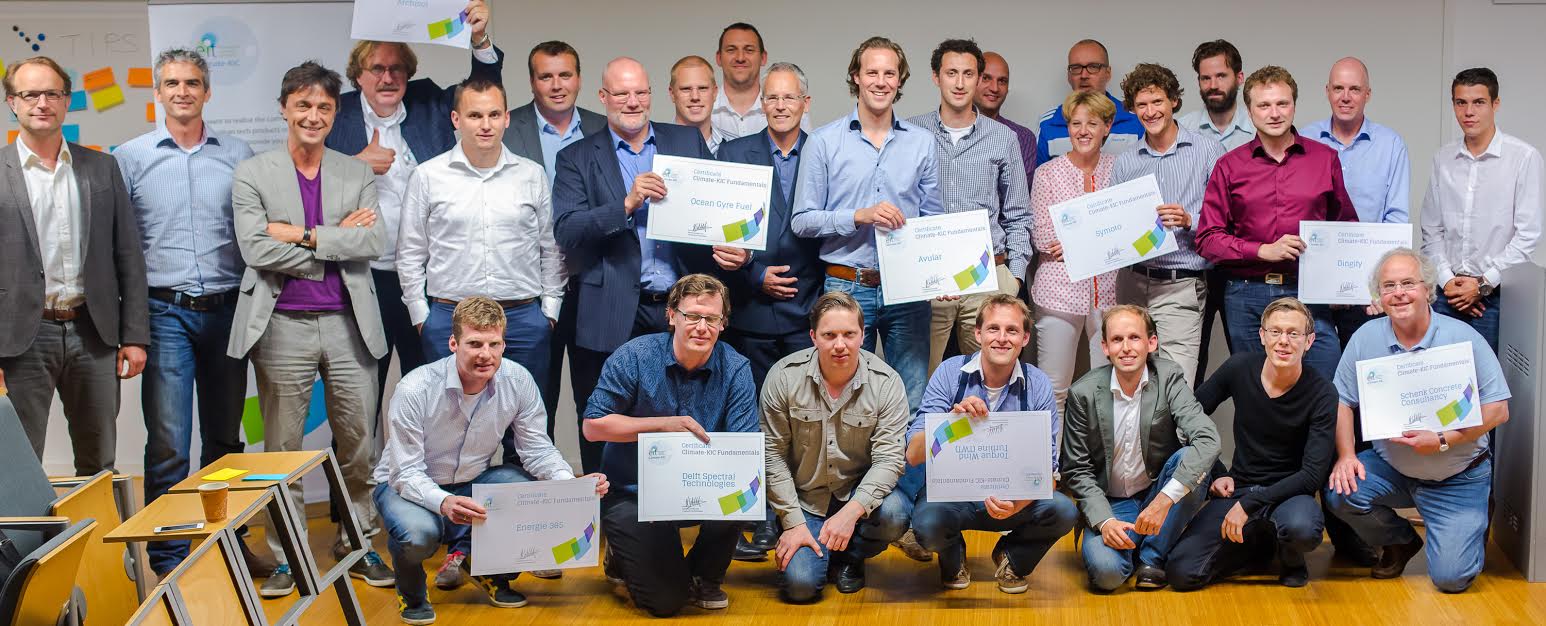 We're proud that Symoto is supported by the Climate-KIC Start-up Accelerator, and completed the first stage support trajectory, moving forward to the second stage.
Symoto is an online software application that enables the development, simulation and monitoring of large scale material and energy cycles, such as urban metabolism, industrial symbiosis and the circular economy. For more information, contact Erik Westerduin at erik@except.nl

Visit from Ministry of Infrastructure and the Environment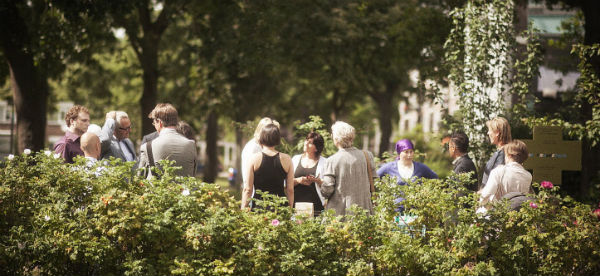 Early July we received a visit from the team of directors of the Dutch Ministry of Infrastructure and the Environment. The team of directors sought inspiration on circular economy, bio-based economy, and natural capital, and of course we were more than happy to comply and arrange an exciting day.
We gave them a tour of our office and projects, and went on a field trip to our urban transformation project in Schiebroek-Zuid, where they visited the local food gardens, restaurant and new social developments.
Urban Renaissance Conference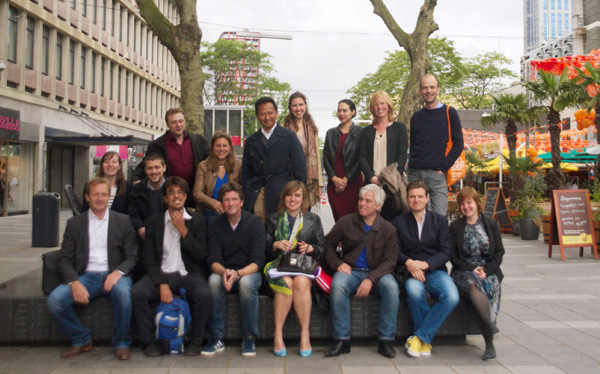 On the 20th of June, we invited our Urban Renaissance (UR) partners to meet and mingle. 17 people from around Europe came together to work on transforming cities from the inside out, and help set up the program.
During an intense work session we dreamt of beautiful cities, full of life, in which we work, play, live and raise our children with the peace of mind that they will have a bright future. The UR program turns this dream into reality by transforming neighbourhoods together, from concept to execution. UR's website will be launched soon, and new partners and pilot cities are currently being approached.
Contact Roy for more information about UR.
Active city of the future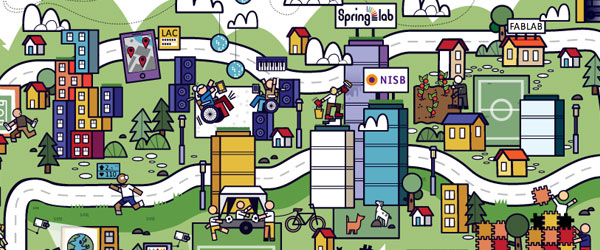 Together with Springlab, Tijn co-developed an interactive infographic through which you can discover new and crazy ideas for active living. Springlab is a new foundation that supports sports and exercise innovations. Their project 'Active City of the Future' is a vision to integrate more exercise into our everyday lives.
Carpet Sector Roadmap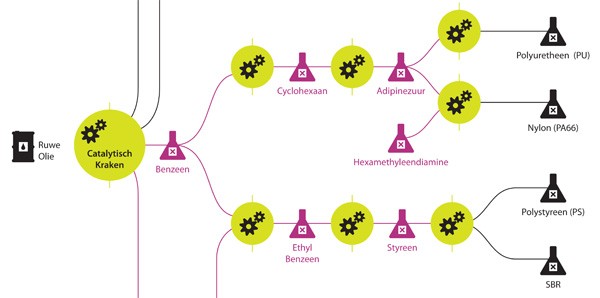 Together with MODINT and DNV we mapped the Dutch carpet sector and developed a roadmap to a circular carpet industry in 2030. The objective was to plot interventions to transition the industry towards a circular and bio-based industry within two decades. To gain insight, we used system mapping and visualization techniques to bring at-a-glance insight to the stakeholder meetings. Read more here.
Food for the urbanite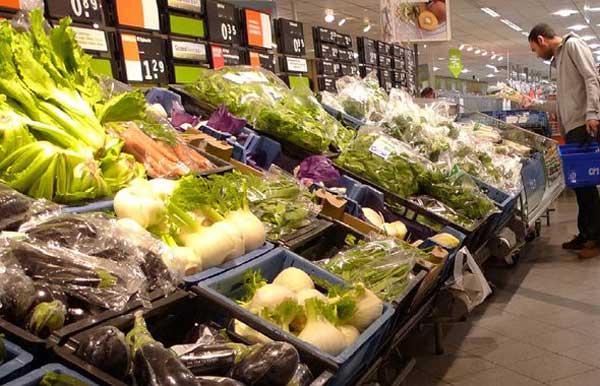 How does the city dweller influence the food system? Though you may not be aware, you influence the food system too. We conducted a research project to look into this matter. The full report investigates new disruptive developments, and proposes actionable steps forward to improve consumer connectivity. The report is downloadable for free through this link.
Community News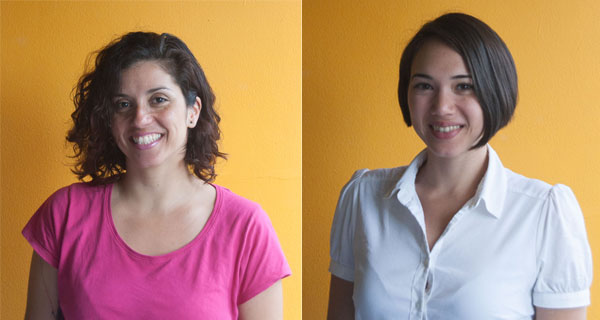 Welcome Natascha "Nash" Schuiling. Nash is our new office manager and office 'mother'. Apart from running the daily goings-on at the office, Nash takes care of us: from making us fresh coffee and tea (with oreos and stroopwafels) to providing us with exquisite lunches. Nash enjoys gardening in her own vegetable garden and she strives to incorporate sustainable solutions in every aspect of her personal life.
Welcome Rachel Visser. Rachel is our new executive assistant. She enjoys the daily challenge of juggling around calendars, assisting in meetings, proofreading projects and providing support in project coordination. Helping others doing what they do best makes Rachel a happy trooper, as do Nash's oreos and stroopwafels.

Tom is ranked number 21 in the Duurzame 50 Vastgoed NL: a group of 50 people with the vigor, charisma, network, knowledge, and vision to make the built environment truly sustainable.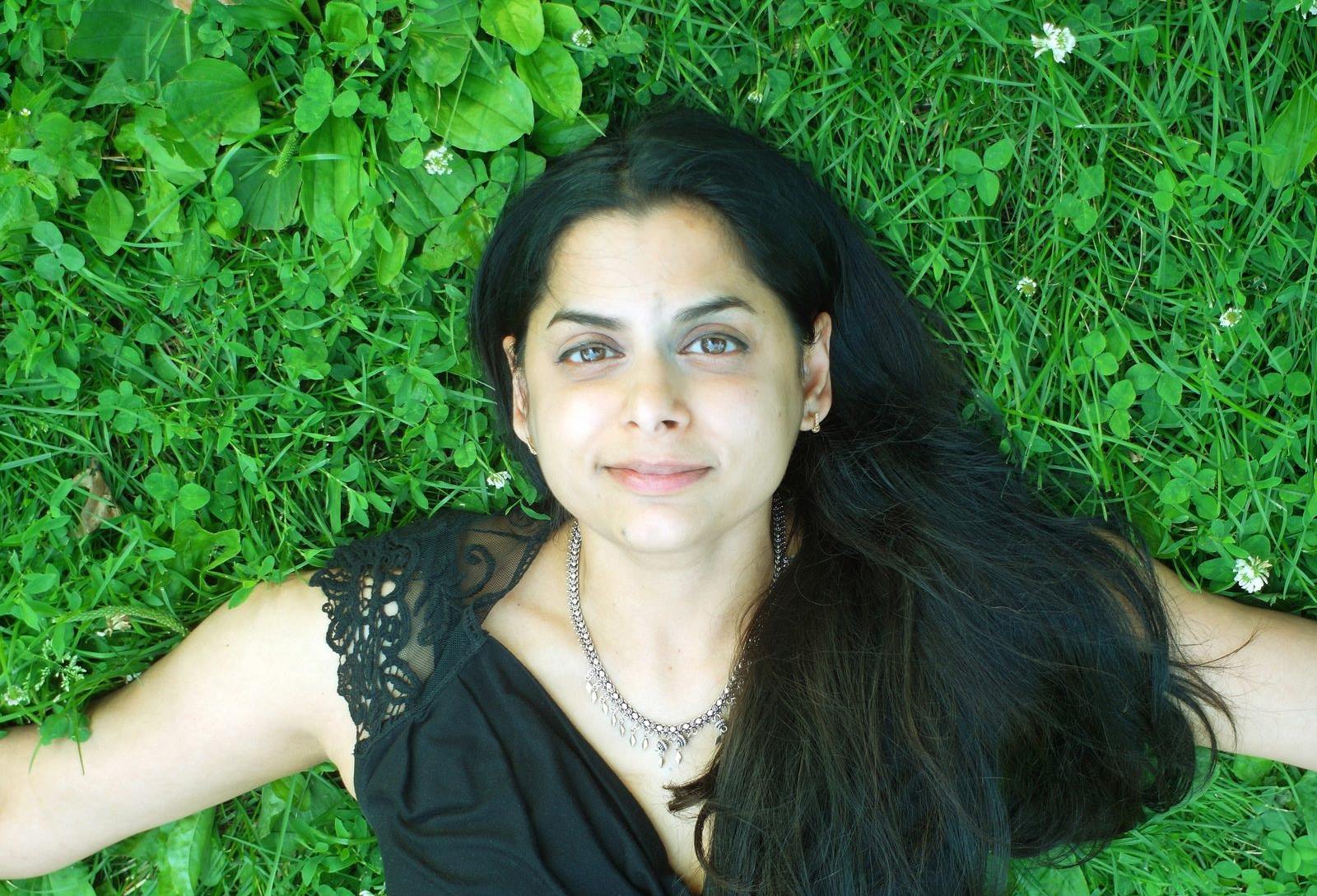 Punita Koustubhan graduated with a Master of Natural Resources in Leadership and Global Sustainability from Virginia Tech. Congratulations! She is armed with a range of traditional business skills matched with a deep knowledge of sustainable practices. She aims at transforming the culture of our cities and businesses into economically vibrant, socially responsible ecosystems.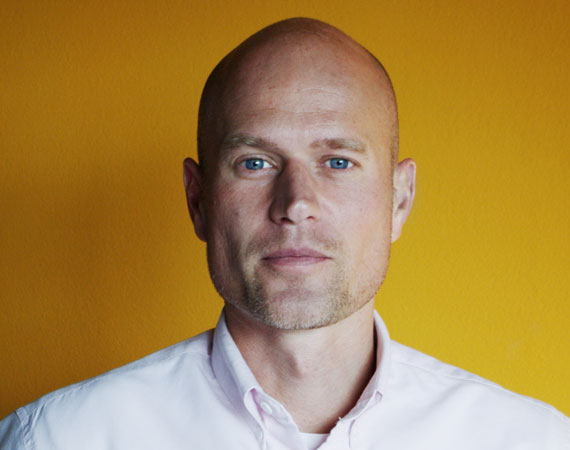 We're very proud to announce that Aki is now one of our new Management Associates. As of July, Aki will be more involved in management duties, as well as continuing to work on his own projects, such as Island Renaissance. We were already happy to have him on board, and very excited to increase our collaboration. Congratulations Aki!
That's it for our Summer update. We have many new exciting projects and endeavours coming up, plus of course a new Grid Night that is being planned. Stay tuned for our next news update in the fall.