Chi Nguyen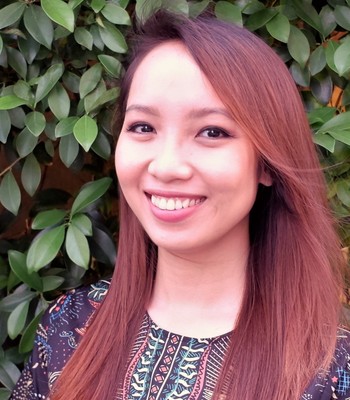 Areas of expertise
Strategy & Business development
Business analyst
Market research and analysis
Customer Success Management
Enjoys
Nature and walks in the forest
Board games
Food
Cake
Contact
Chi Nguyen
Regional Director Asia
Chi is the regional director of Asia at Except, focusing on Vietnam and heading our Southeast Asia office.
With a curious mind about the world and a remarkable entrepreneurial spirit, Chi started working independently and ran various businesses since her teenage years. As a result, she is a versatile professional in a range of fields, including business management, tourism, hospitality, e-commerce, blockchain, forex, and financial services.
Having a passion for creating a beautiful life experiences, Chi moved from her home ground Vietnam to Europe for over a decade. Here, she completed her bachelor degree in Tourism, Sport, and Event Management in the trilingual university of Bolzano, in northern Italy on the magnificent Alps.
From this diverse background, Chi's desire to contribute more to this world led her to join Except. Her skills, knowledge, and experience gathered over a decade working for multiple companies in Europe and Asia, is now focused on Making This World a Better Place. Many organizations have made it to her wish list, but only at Except she feels she can make a true, significant difference for the world. Now she spearheads Except's work in Asia, building the team, and supporting organizations on their sustainability journey together with industrial, corporate, and policy partners.