Luca Gennari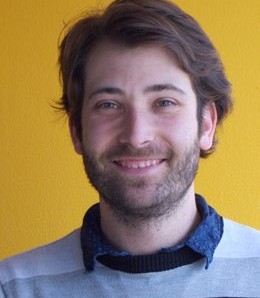 Areas of expertise
Sustainability Research & Development
Green Buildings
Sustainable Farming
Natural Capital & CSR
Enjoys
Seaside and forests
Food of every type and culture
A glass of wine with friends
Good movies and theater
Contact
Luca Gennari
Environmental Engineering Consultant
Luca is an expert in Environmental Building Engineering, who, after years of study and research brings his expertise and knowledge to Except.
As a child it was Lego that inspired Luca to build. After some years of studying, research and work, it was nature that became his biggest source of inspiration. Luca strives to achieve energy optimization and reduction of environmental impact, while maximizing human living comfort. With that ambition in mind, he directed his education and the first years of his professional career towards green buildings. After a Bachelor in Environmental Engineering in Italy, he worked for a consultancy company that supplied building energy modeling software. Passionate about the achievements of the Danish government, he decided to leave his country to study a Master in Building Engineering at the Technical University of Denmark, where he undertook the Energy Saving study line. This allowed him to work for the Solar Decathlon 2014 and for the International Center for Indoor Environment and Energy.
After one year of working as a researcher in Denmark, Luca felt the need to move forwards, he wanted to work on more tangible projects, together with others, on making the construction system more sustainable. The combination of smart building components and efficient services offers a promising way forwards. At Except, he has the possibility to understand the connections between those factors, as well as the opportunity to analyze buildings as a living organism, and the urban fabric as its ecosystem. He is now part of the 2nd Except Academy and works as a freelance consultant.
Born and raised in Italy, he has developed a sensitivity towards cultural and natural heritage which he combines with engineering knowledge. He believes that innovation is just the state of the art of tradition; one does not preclude the other, they are rather complementary.