After 10 years of work, the first complete book on Symbiosis in Development (SiD) is launched. It is the first A to Z handbook for systemic sustainable development, capturing experience of over 700 projects worldwide. It covers all aspects of the sustainable development process, from theory to practice, supported by dozens of examples and use cases, and over 100 unique hand-made illustrations and diagrams.
Order the book
The book has been released in a long lasting limited edition hardcover, consciously produced., and    can be ordered on the ThinkSiD website.   The digital PDF version is also available for download now for a voluntary donation (suggested at €20), also on the ThinkSiD website.
About the book
This unique first edition hardcover of the Symbiosis in Development framework is the first    complete handbook and reference manual from theory to practice on sustainable development and societal transitions.
SiD creates a complete language and backbone structure for all aspects associated with sustainable development. This includes systems thinking, the circular economy, natural capital, climate adaptation, and true value costing. Its method combines design thinking with a practical co-creation methods. SiD's process tools allow a team to innovate new, groundbreaking solutions from A to Z. Read more about SiD on the thinksid.org website.
The book is released in a limited edition hardcover of 468 pages. It's carefully designed and made and to live a long life, made from 100% FSC, non-toxic inks, and renewable energy printing techniques.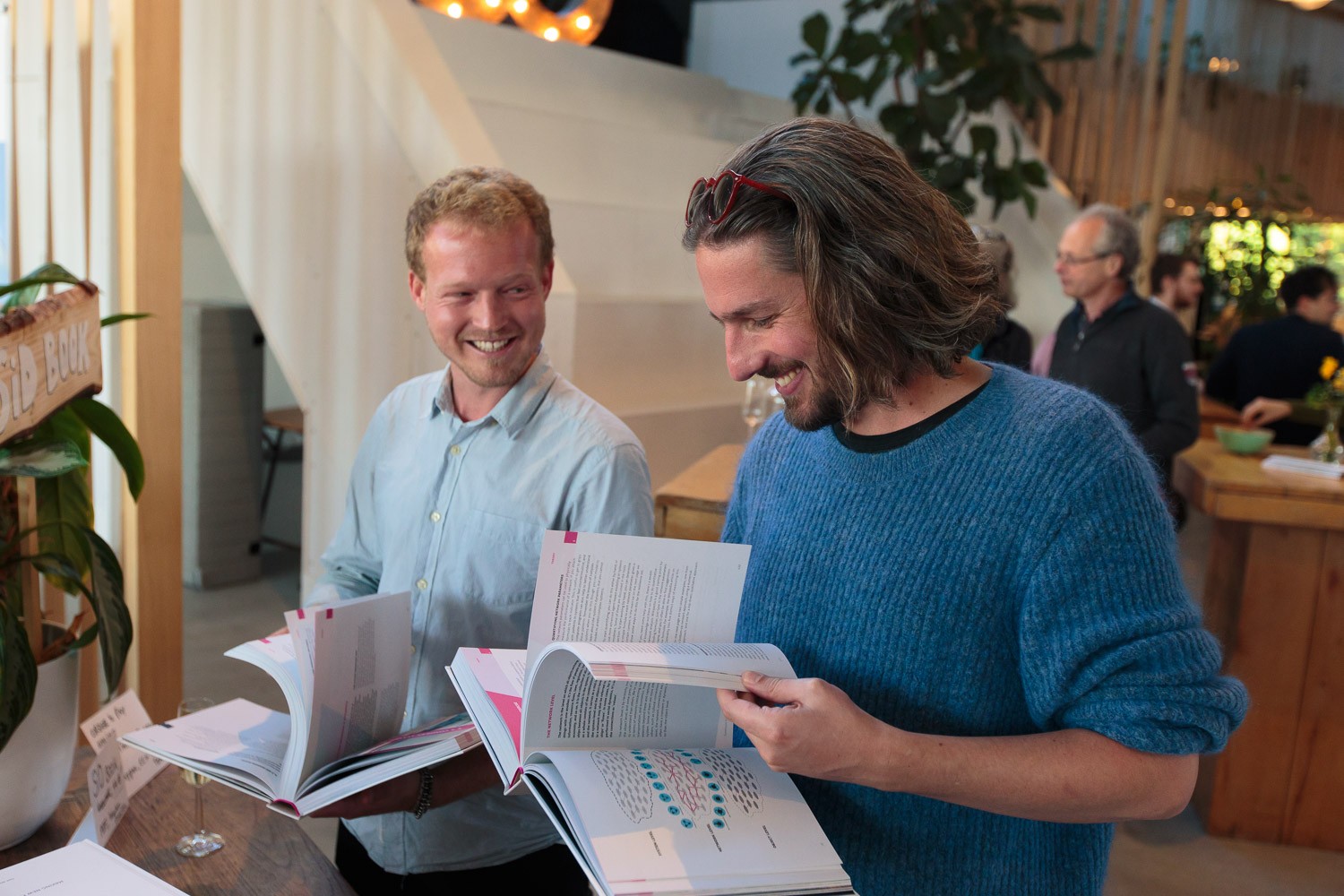 About the author
The book is written by Tom Bosschaert, the original founder of Symbiosis in Development and director of Except, supported by 15 editors, contributors and fact checkers. Bosschaert has sourced his more than 20 year professional experience in innovative sustainable development for cities, companies, governance, and industry. He is is now leading the field into new lines of systems thinking towards practical impact towards a sustainable society. Find the full profile of Tom Bosschaert   here.