Mykola Liasovskyi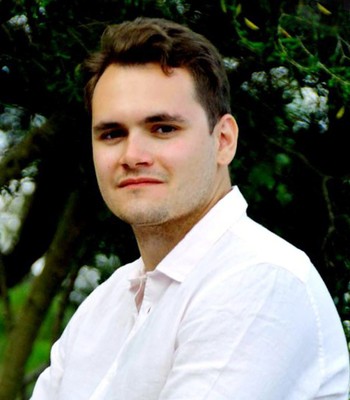 Areas of expertise
Business Development
Research and Analysis
Sustainability consulting
Stakeholder engagement
Data science
Enjoys
Music Production
Art and literature
Martial arts
Arduino
Contact
Mykola Liasovskyi
Research and Business Development
Through his professional and academic experiences Mykola brings a combination of business, finance, and data science skills to the team. He enjoys brainstorming and thinking outside the box. He also specialises in creating robust action plans on how to gather the necessary information, analyse it, and provide new insights. Mykola thrives when dealing with complexity and is driven by delivering the most value to clients.
During his final year of his BA at Durham University Mykola was the president of AIESEC, where he worked on projects rooted in sustainability and other projects shaped around the UN's SDGs (Sustainability Development Goals). Mykola attained a MA degree from Warwick Business School where he studied Business, Accounting, and Finance. As a student of anthropology who transitioned into finance, Mykola understands the role of culture in any business dealings and goal-settings. The combination of his social and financial studies serve as a cornerstone for Mykola's work and is an indicator of his professional approach.
Above all, he holds a conviction that working on a sustainable future is the key to solve many issues found on Earth today. Combining scientific innovation and valuable business engagement, Mykola dedicates himself to this vision.