This month, the Tomorrow Times dives into urban ecosystems, and on how they process biophysical flows to their advantage. We investigate how envisioning cities like living beings can help us enhancing their resilience, and how we can employ digitalization for this purpose. Plus, of course, your monthly dose of systemic sustainability trends and critical news.
According to a recent UN's report, more than half of the world's population lives in urban areas today, and the number is expected to increase to over two thirds by 2050. As a result, cities are the main consumers of resources and the main producers of waste and CO2 emissions.
The urban landscape is a complex, dynamic, and interactive system, where energy and materials flow constantly. Cities grow, decay, or thrive according to internal and external inputs or disturbances. Comparing cities with living organisms unravels a plethora of opportunities for understanding and acting upon pressing urban challenges.
Just as the human body processes resources into nutrients and waste, a city interacts with local, regional, and global flows in a similar way. Urban metabolism is a holistic approach to analyse and monitor these flows. Mapping material, waste, water, energy flows in cities and combining their functionalities with the population's needs, allows for optimization of decision-making processes.
The deluge of big data provides us with urban information at an unprecedented granularity; the blossom of artificial intelligence and machine learning algorithms strengthens our capacity to tackle various sustainable urbanization issues. As a growing global trend, digitalization presents opportunities to enhance policies and practices rooted in urban metabolism.
Follow these periodical monthly updates of tomorrow's sustainability news today, by subscribing to the Tomorrow Times.
Urban Metabolism & Digitalization
The food waste challenge. In South Korea, Seoul, smart bins play a leading part in cutting urban food waste. 6000 automated smart bins weigh food waste as it is deposited, and charge residents using an ID card in a pay-as-you-recycle scheme, achieving 95% recycling of its food waste. Dry organic waste is turned into fertilizer, that helps to drive the growing urban farming movement in the city. In New York rooftop farms provide fresh local produce and help stop a sewage problem.
With the right tools, we can mine cities. From 1900 to 2010, the amount of materials accumulated in buildings and infrastructure across the world increased 23-fold. Cities are a store for such huge amounts of resources that they could be used as "urban mines".
A case study for 'Urban Mining'. In a case study, more than 13,000 buildings in central Melbourne have been modelled. The results translated in data visualisation inform decision-makers on urban mining. Imagine waste materials retrieved for new construction projects, and incorporated into the design. Energy and water savings, together with the avoidance of further GHG emissions and ecosystem degradation from raw material extraction, lie among the main advantages of urban mining.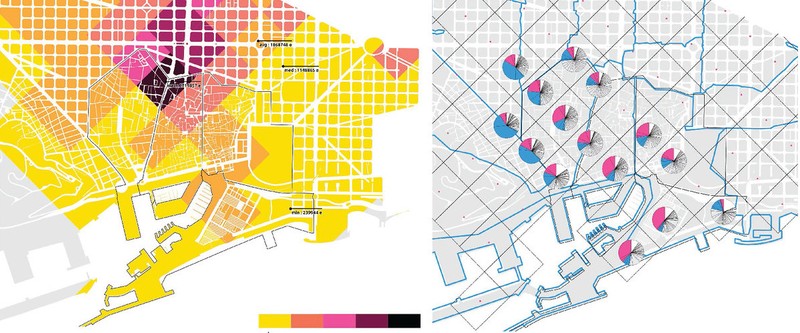 In the Netherlands, the Dutch government aims for a fully circular economy by 2050. In order to achieve this objective, buildings will have to be dismantled and materials reused for future construction (report).
A platform to help shaping a sustainable future. The World Economic Forum developed a Strategic Intelligence platform, with strategic insights and contextual intelligence on 120+ global issues. A platform which collects the latest research and analysis from the world's leading research institutions, in one digital place.
Data analytics, the key to smart cities? The growing number of Internet of Things (IoT) devices deployed across all parts of the urban environment has the potential to change our understanding of how cities work. Developments in big data analytics, machine learning, artificial intelligence (AI), and data visualisation are providing city managers and leaders with tools to help make sense of these data flows.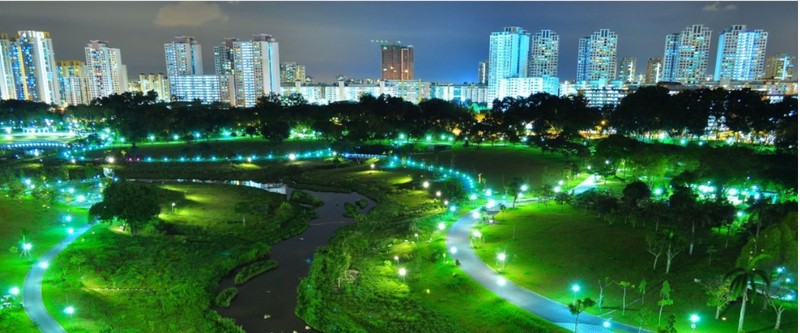 Singapore - a 'city of sensors', is an example of this trend, and a step of the government's broader plan to become the world's first 'Smart Nation'. 

The benefits offered by big data. Automated monitoring, data collection and systems simulations are an important element of many smart city strategies. Some of the possible benefits include:

Predictive analyzing of traffic, transport and use patterns of public spaces
Mapping city resources
Targeting energy efficiency programmes at the most vulnerable buildings
Mapping and boosting urban biodiversity
Improving public security and health
Increasing citizen engagement, and encouraging new forms of creativity and innovation among developers and other service providers with open data platforms.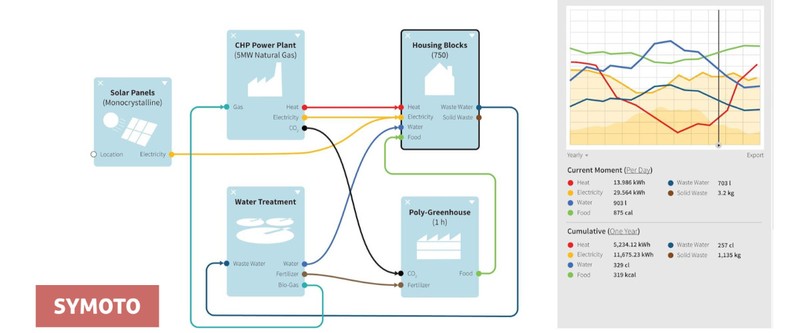 At Except, we are busy developing Symoto - an online software application that enables the development, simulation and monitoring of large scale material and energy cycles.

Climate crisis and deforestation on the global political agenda. Nature finally had a proper seat at the climate table. Thirty-two countries endorsed the Nature-Based Solutions for Climate Manifesto. Next COP25 will take place in Madrid from 2 to 13 December 2019.
Non-native species can spread with plastic trash. Carried by ocean currents, plastic debris also contributes to the spreading of invasive species. Researcher Francesca Verones has been awarded by the European Research Council a 1 million euro grant to study how this mechanism affects the oceans.
Plastic particles in the Arctic snow. Even in the Arctic, microscopic particles of plastic are falling out of the sky with snow, a study has found. The lead scientist: "We expected to find some contamination but to find this many microplastics was a real shock".

Crop insurance, the future of sustainable farming? Crop insurance – i.e. securing of revenues for a farmer in case of crops failure – is likely to undergo substantial shifts in design, premiums and covered risks.
The importance of company strategic communication. Strategists who invest more resources in communications result in dramatically more effective and efficient practitioners. Strategists often wait too long to invest in communications, missing multiple opportunities as a result, as noted in this opinion piece by Mark Leiter and Jeff Pundyk.
The story of Tom Szaky and its millionaire startup TerraCycle. Tom Szaky ambition is to make "recycling the unrecyclable not only feasible but desirable and profitable". TerraCycle has now more than 300 employees. Hear Tom Szak's story here.
Science, Technology & Design
Patagonia re-designs the fashion industry.  The B Corp certified outdoor gear company has recently announced that 100% of its waterproof shells, which includes 61 styles for men, women, and children, are all made with (entirely or partially) recycled materials and sewn in Fair Trade Certified factories.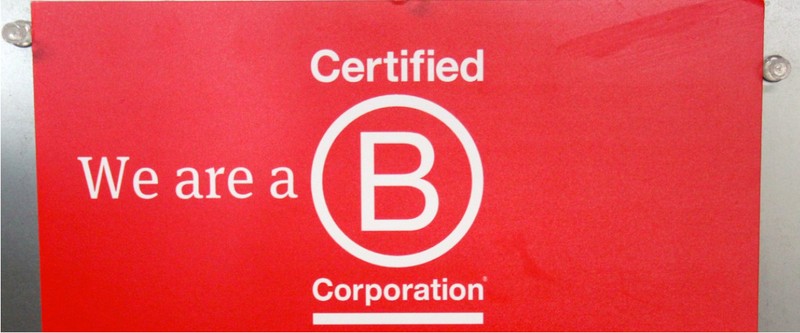 The EU funded project FIBFAB represents another example of efforts being made to innovate the fashion industry. It aims to industrialize and launch the production of biodegradable and sustainable polylactic acid (PLA) based fabrics. 
'Rethink Plastic Alliance' shows how EU can quit single-use plastics. Putting an end to single-use plastics requires action from both consumers, businesses and governments. A new report shows how national governments can facilitate the rise of reusable systems and stop the single-use plastic pollution. 
Founding 'Deep Demonstrations' for sustainable cities. EIT Climate-KIC launches Climathon Global Awards and Healthy, Clean Cities initiatives to accelerate decarbonisation of 100 cities by 2030. On October 25th, the TCD Centre for the Environment has hosted in Dublin a Climate-KIC 'Climthon' to help solve Dublin's climate challenges and foster a more sustainable future.

Mexico innovations in urban green. 'Smart Forest City', in Cancun city, is a new design which can host up to 130.000 inhabitants - 7.500.000 plants and 400 different species. The Smart Forest City will absorb 116.000 tons of carbon dioxide with 5.800 tons of CO2 stocked per year. In 2018 Mexico City covered its highway pillars with vertical gardens which help fight air pollution. The 'Vía Verde' project has been recognized by The World Economic Forum as a technology pioneer and its team is preparing to take their urban innovation around the world.
Infrastructures turned into city parks. With land scarce, green space is being built into infrastructures like transit hubs and power stations. Salesforce Park is a lush landscape that stretches four city blocks atop a transit centre in San Francisco, a park 70 feet in the air. At Except, in collaboration with the architecture office Pelli Clarke Pelli, we developed its concept and won the design competition in 2007.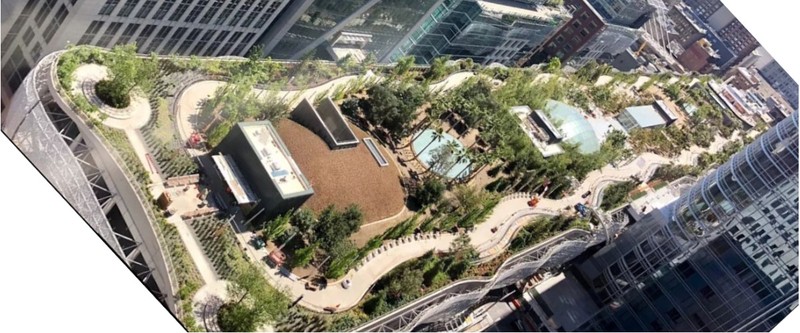 World's best cities to be a cyclist. Dutch people cycle so much it's equivalent to planting 54 million trees per year. Utrecht in the Netherlands topped a list of 90 cities around the globe to be the best place to be a cyclist, according to insurance technology start-up Coya's Bicycles Cities Index for 2019.
Unexpected and Intriguing

Designating streets for people. The huge potential of our public spaces: see this animation of a street in the centre of London, designed by WATG and Wimberly Interiors to help make London the world's first 'national park city'.
Are you a UX Unicorn, Hedgehog or a Fox? These are the three animals terms that have become common usage in the User Experience (UX) profession. Discover if you belong to one of them.
Inspiring stories of community clean-up. This man quit his job to wage a battle against trash pollution. Community clean-up and volunteer-led operations are growing in popularity. In the UK people are encouraged and rewarded for picking up trash. In the US, The Great American Cleanup brings together more than 3 million volunteers.
Have you seen a news item suited for 'The Tomorrow Times'? Let us know and we'll consider including it in the next edition.
Previous Tomorrow Times editions
Find all Tomorrow Times editions and newsletters   here.