In 2050, food waste has been reduced significantly. This drawing shows how changes in the food chain can accommodate food having a valuable life after not being sold. Initially, the food is redistributed to another store, and the food is offered again (perhaps at a different price?).
Fresh products that passed their sell-by date are made into other products; think of soup, canned vegetables, pasta sauce, etc. This greatly reduces waste in the product cycle.
Fresh products that can no longer be sold or processed for human consumption are processed as animal feed. This reduces food waste and reduces the need to grow animal feed. Remaining food is composted, resulting in fertile soil that can be reused to grow crops. The last food residues can be converted into biogas and turned into energy.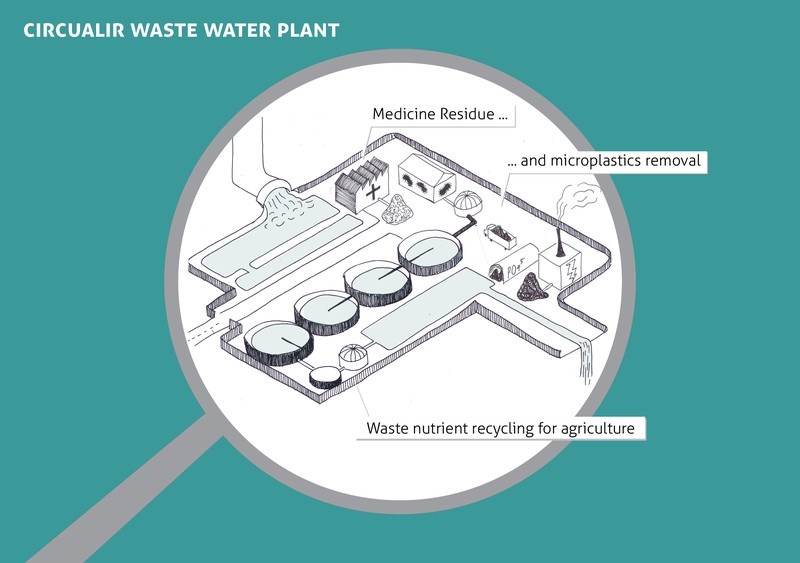 One of the significant questions surrounding water in 2050 is whether we will still have enough clean water available for our needs. This is a complex issue; on the one hand, the supply of clean water is decreasing due to long periods of drought and increased water usage. On the other hand, we see that we need to treat our wastewater more and more to remove increasing amount of pollutants.
In the water treatment of the future, we purify our wastewater even better; we can use the nutrients from our urine and feces (phosphates) for agriculture. But can we also remove microplastics from the water? And medicine residues? Can these be reused in some way?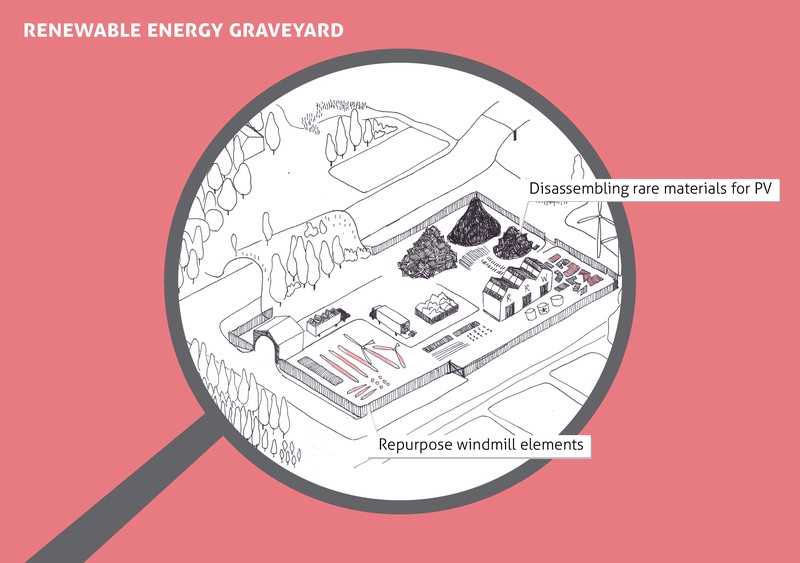 In 2050, only renewable energy is generated; our landscape shows large amounts of wind turbines and solar panels. But what do we do with the old ones? In 2023, we have not yet found a structural answer to that, neither for solar nor for old wind turbines.
We now think that large storage places will be created where panels wait for reuse; although many materials can be reused from solar panels, it takes a lot of time and energy to do so. How do you turn these kinds of products back into a viable business case?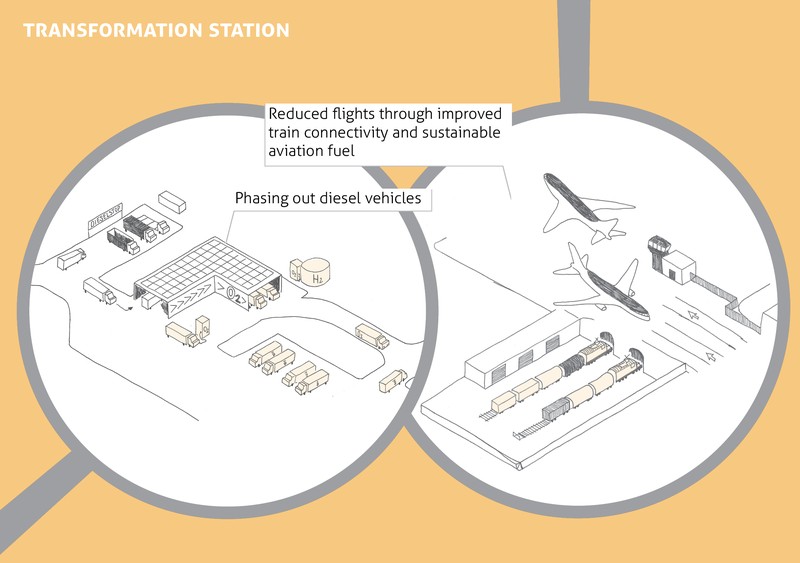 By 2030, cars and trucks will no longer be allowed to run on diesel. This means that everyone with a diesel vehicle will have to switch to another fuel. Electric driving or driving on hydrogen seem to be the best options. But what happens to the vehicles that are not converted? If these vehicles end up elsewhere in the world, aren't we still responsible for the vehicle's footprint?
Building Depot
In 2050, building materials are reused. Materials have a 'passport' making them searchable in a database for construction companies and architects. Used materials are used to construct new buildings. But what does this new construction market look like? Where do we leave the large stacks of beams, stones, and frames?
In many cases, building materials can be reused well. It is interesting to think about where we leave all the materials and how they can be found. What do we do with parts of buildings that no longer have a function, such as church towers, mills? And how can we deal with concrete foundations?
Accelerate working on circular futures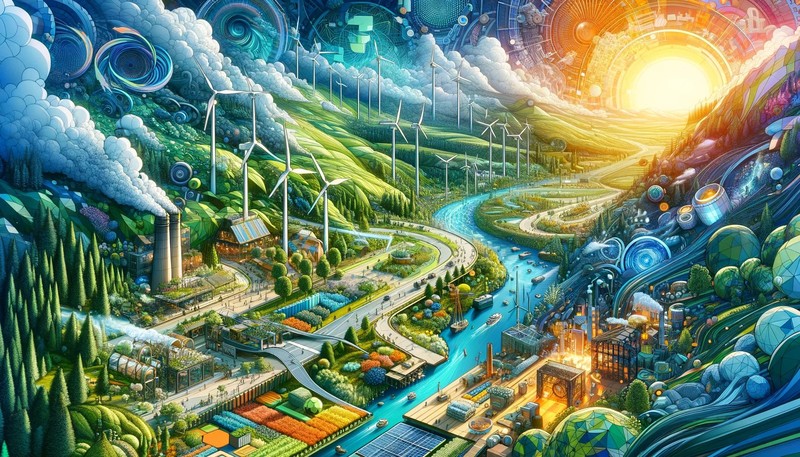 This project explores ways of using systems analysis and playful visualization to accelerate working on a sustainable future. Using these maps in engaging stakeholder environments helps for all parties to understand, contribute and help see and solve challenges faster. We look forward to help regional and national governments explore how they can use these insights to accelerate their policies and projects.