Except offers students who apply for internships or graduation projects a position at the Except Academy. These testimonials come from a multidisciplinary team of students who had just begun working together on an urban transformation program called the Urban Renaissance (UR) project.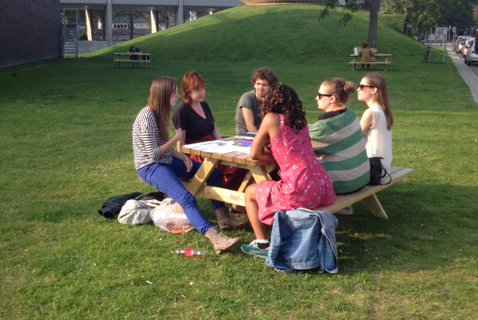 Project
We are collectively working on the sustainable transformation of a neighborhood in Rotterdam using a systems approach.
Why we do it
We believe that we can approach problems differently. By looking at the entire system instead of one specific problem, you can point out interventions that contribute to a resilient and flourishing future. Except Academy teaches and inspires the next generation to create the foundations of a sustainable society; together, we learn from the process.
Team
Every team is a multidisciplinary, international team of students. The perfect interdisciplinary team has a leader, content expert, creative person, and business developer. Each team member brings in their talents and research question.
Deliverables
Every group of students has a few deliverables:
Inspiration book: a wide range of ideas for sustainable transformation, e.g., energy, materials, waste, water, biodiversity, economy, mobility, cultural development, health, and happiness. The inspiration book will be widely spread.
Event: for partners and stakeholders to ensure involvement and launch ideas.
Publication: The research is published in scientific magazines and other media.
Timetable
We offer two trajectories per year: February-June and September-January.
Investment
You are welcome to join, but we ask you to commit fully to this. We do not pay an internship fee but offer you a unique experience. Please send an e-mail to work@except.nl to apply.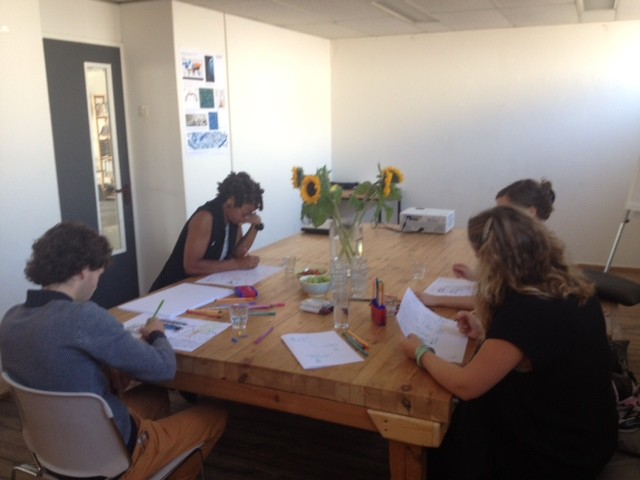 We asked the team about their experience at the Except Academy
Sylvie Herzet | Bachelor of Environmental Science | Avans
"I can't help but say that Except Academy is...exceptional. The unique way of teaching concepts, the method used to tackle complex problems, the great humanity of each coach, and the freedom of thought and choice."
Antonia Sore | Master Sustainable Architecture | University of Florence
"Before coming to the Except, I knew I wasn't going to find a typical workspace, but I didn't know what to expect exactly. My doubts grew as I received our first bibliography assignment. Initially, I was a bit shocked by the contents, and slowly after reading it, my confusion and excitement grew.
Finally, the first day came, and I met my coaches and teammates. When I look back at the first week, I can tell you it was a week full of contradictory emotions and surprises. The thing I love about Except Academy is that it opens a new world where everything is fresh and different, the things you thought you knew are questioned, and you discover them from unique perspectives.
In the beginning, I was entirely out of my comfort zone, and I still am, but it's growing on me, and every week that comes is full of new surprises and challenges that I fear and cherish simultaneously.
We are growing and learning not only from a professional point of view but, most importantly, life lessons that can't be learned at any school. We are learning to think with our heads, out of the box, not to apply simple procedures, and to question everything to the point where we don't look at the same thing from all the possible angles.
We work in an international and interdisciplinary group, which sometimes can be difficult, but it's always interesting and surprising. We challenge ourselves, our habits, and our fears and help each other grow.
Now we are only at the beginning of this experience, and I look forward to every step in front of us. I don't know where it will take us, but it's not going to be an ordinary path taken so many times before because there's nothing ordinary about Except."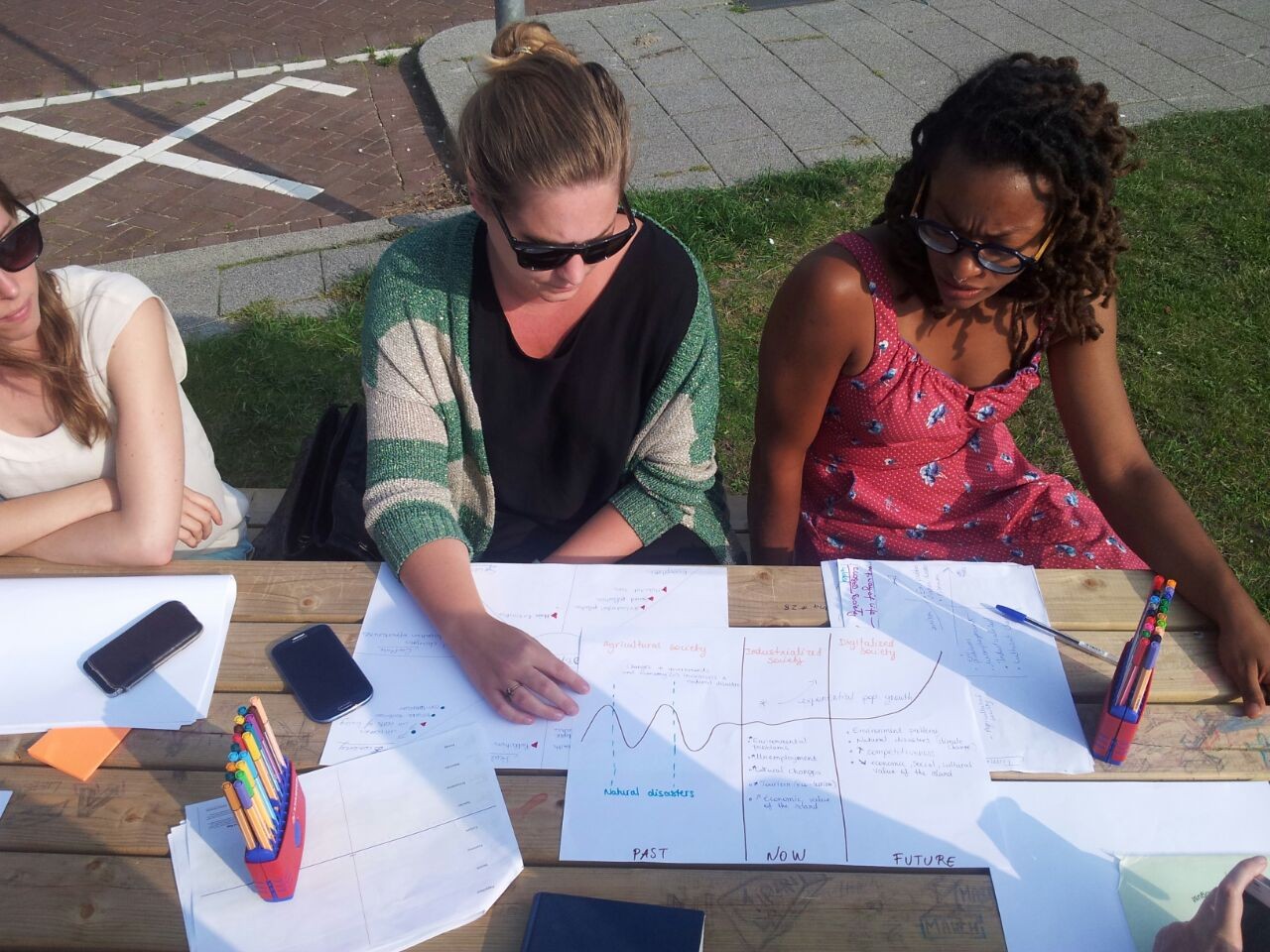 Renée Theunissen | Master of Earth Sciences | University of Amsterdam
"Being an intern at Except includes learning a lot about different areas, such as water management and politics, urban development, stakeholder management, biodiversity, and the city, and smart cities and mobility, making it interesting and diverse. In addition, you can develop and refine skills such as visualization and writing. The knowledge and skills acquired in workshops can (in-)directly be applied to the Except Academy project, enabling you to put them into practice and get the most out of it."
Maarten Bruinsma | Master Industrial Ecology | University of Delft
" The Except Academy has been an exciting experience so far. After only three weeks, I can say that certain aspects of the project have been delightful, while other parts have been surprising.
The project topic coincides with my expectations since it is an investigation into the area of Zevenkamp where sustainable solutions opportunities will be constructed. This is why I joined the internship, and I am still very enthusiastic about the project's objective. I am also delighted with my fellow project members since common goals are shared, but views on problems and solutions differ due to the interdisciplinary nature of the group.
We have all noticed that a plethora of information is available on Zevenkamp, making gathering information less complicated. A side note is that not everyone can have an equal share in this initial research because nearly all municipal information is in Dutch. However, plenty of details on precedents and other subjects are English and accessible to everyone.
Another positive factor is that many stakeholders involved with Zevenkamp are enthusiastic about the projects and have all been very helpful. Especially employees of the borough of Prins Alexander and residents of Centraal Wonen Zevenkamp have welcomed the initiative enthusiastically and introduced us to other potentially exciting projects and organizations. The Residents of Zevenkamp have not yet been approached since our research shows they have already been vigorously questioned over the last few years. They have proven less cooperative due to a lack of action after their input. We are currently brainstorming about how to approach them, and the first direct encounter with many residents has taken place during the neighbor's day on Saturday, September 27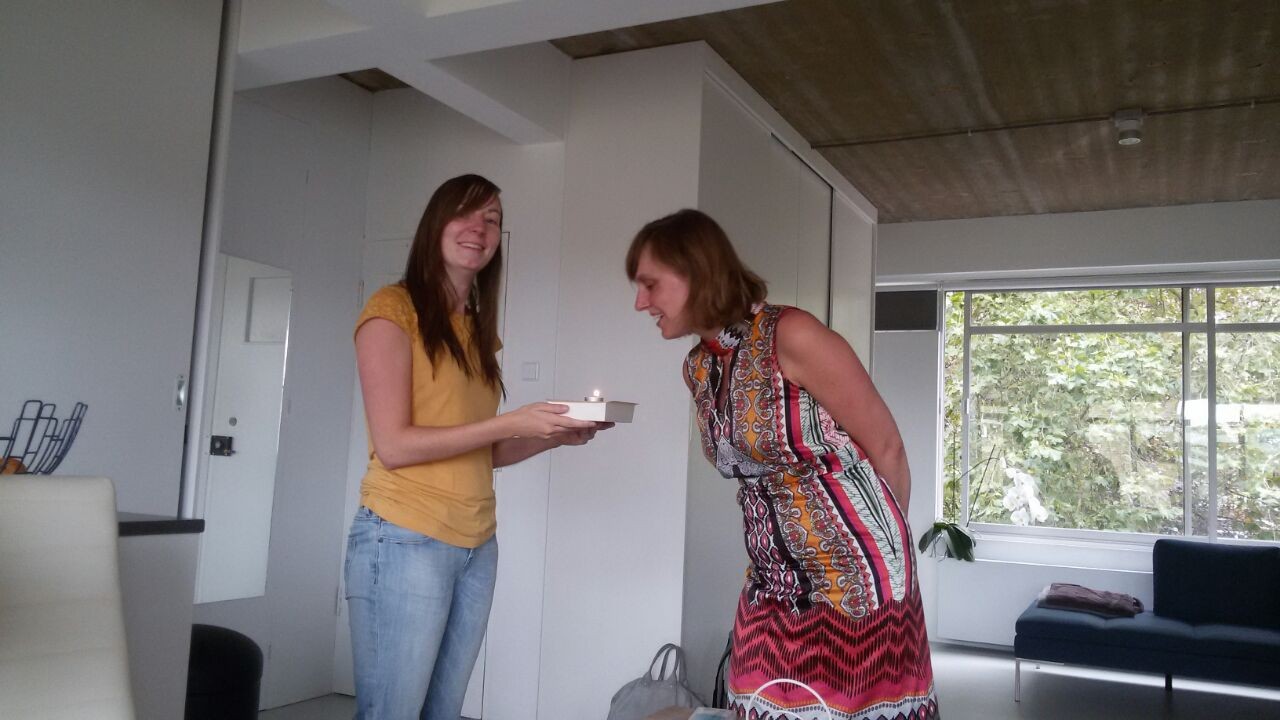 The project's structure and methodology deviated from my expectations. While I enjoy the level of freedom we are presented with and see great value in weekly workshops, I expected more direct involvement from Except in the project itself. Where I was counting on long working hours at the Rotterdam Collective with direct support and input from both mentors and employees, we are left free to decide our schedule, workplace, and even our research method.
This surprised me since I was anticipating more intensive guidance by experienced professionals about the methodologies and instruments we have at our disposal to carry out the project. We are by no means experienced in carrying out research and creating project proposals. Even though our learning curve is currently steep, the project feels like a regular academic project rather than a project where new experiences and knowledge are gained.
This is neither a positive nor negative since it is much too early to decide if this approach is better or worse than my expectations. We are merely in the research phase and have just started to hypothesize about possible trends and networks in the raw data. We have also yet to participate in a SiD session, from which I expect to gain much knowledge and insights.
We are now starting to move away from pure research and will begin to map our findings actively and have SiD sessions. Because of this, I think the method and structure we work will change, which is already happening since we have recently received instructions on how to organize ourselves and our meetings better and have scheduled an appointment to redefine our goals and get familiar with SiD. Therefore, I look forward to this meeting and the rest of the internship."